If the rest of the family eats spaghetti, of course Naois wants to eat it as well. Hereby a version that is ketogenic and healthy. Naois loves this meal:
Nutritional value:
Calories: 324
Ratio: 3.02
Carbohydrates: 3 g
Protein: 8 g
Fat: 32 g
Ingredients:
15 g smoked salmon
44 g cream (Campina)
07 g parmesan
57 g zucchini
12 g olive oil
Preparation
Peel the zucchini and turn it into spaghetti with a spiral cutter
Put the zucchini in a colander with some salt and let the excess of water drain out.
Mix the cream and the olive oil
Cut the salmon into small pieces and add the salmon to the mixture of olive oil and cream
Grate the parmesan cheese
Put the zucchini, and the sauce of salmon, olive oil and whipped cream in a wok and heat up in a few minutes on high heat.
Take the wok from the fire and put the contents of the wok in a plate.
Sprinkle the parmesan cheese over the spaghetti with sauce and enjoy your meal 🙂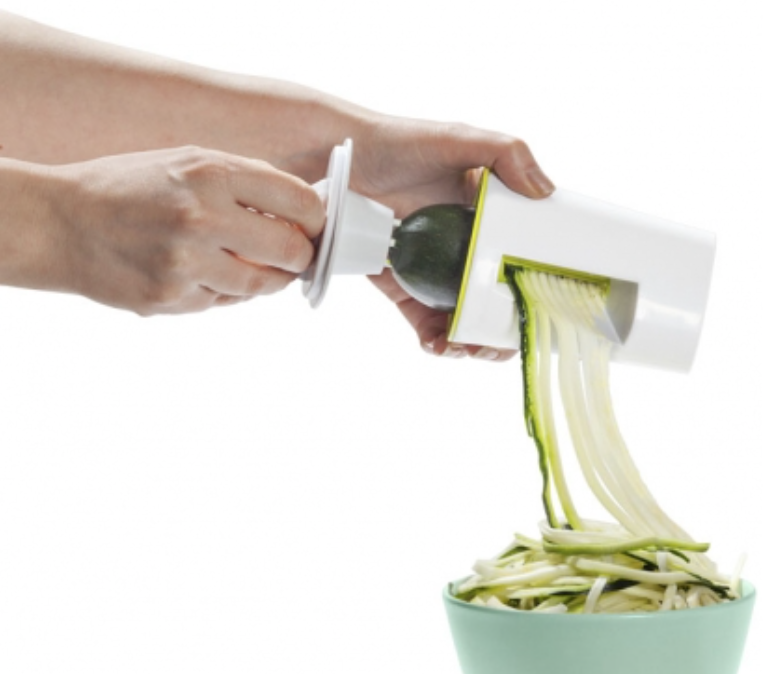 PS: with 2 courgettes I make about 7 dishes of zucchini with salmon and parmesan. I then put all the ingredients for 1 meal in a tupperware in the freezer. Only when Naois is about to eat it, I warm it up in a wok.